DOCUMENTARY OVERVIEW
Synopsis
For decades, the persistent exodus to Southern California of actors and filmmakers pursuing careers continues to hold strong. While tantalizing to many, this fickle dream of exciting work and notoriety many times uproots them from friends, family and stability, only to land them in a competitive arena of an estimated half a million entertainment professionals in Hollywood and surrounding areas. How many film careers were started by staying in Topeka, Kansas?... not many. Nonetheless, it's a bold move.

However, even as more and more television productions flee California state lines for areas with better tax incentives and cheaper labor, killing as much as half of its available revenue in less than ten years, Hollywood continues to aggressively draw people from all over the world who seek entertainment careers. Amidst its occupational changes through the years, does Hollywood still live up to the glamorous legend of creating successful careers for those with a plane ticket and a dream?
Hollywood is still, and may forever be, recognized as America's hub for motion picture production, yielding a huge migration of entertainers, many who hope to hit it big. 1000 Miles To Hollywood asks the question "What does success amount to in this industry?" We'll take a look at both the people who have transplanted into L.A. and people who have endured in the small indie market elsewhere, highlighting the city of Seattle, as well as a few others. While greener pastures of the industry certainly exist outside the borders of most states, the underlying question remains...is it worth leaving it all behind?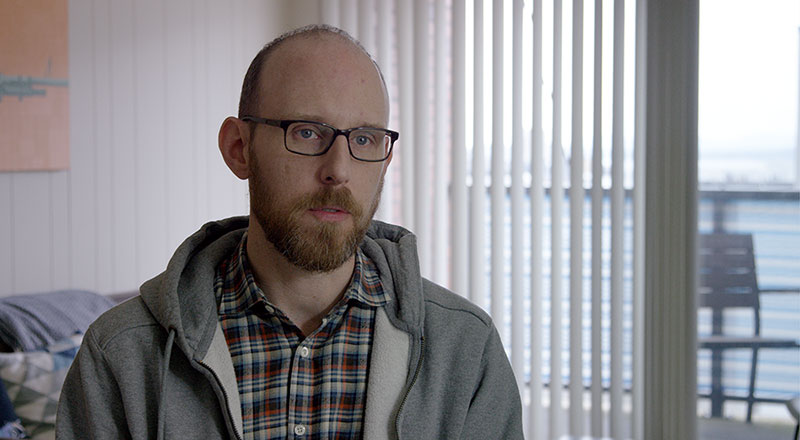 Key subject IAN SCHUELKE (actor, writer) as he prepares to move to L.A. in June.
Project At A Glance
Film Format: Feature Length Documentary
Production Budget: $10,000
Production Schedule: 12 - 18 months including editing
Status: Filming
Mission & Filmmaker's Statement

"Arriving in Washington State from California in 2008, it instantly inspired me to see the amount of talent and hunger that so many filmmakers have in the area. We're a region of thoughtful, creative, left-of-center, right-brained people, with a notable history of art, music and innovation. There's a characteristic here that isn't found in any other part of the country and I was excited at the prospect of becoming at least a small part of its local, independent film community. But the more I worked here, the more apparent I became of its dashed potential. Unprofitable and sometimes impulsive short films and web series seemed to be the focus for too many producers and directors and the indie features that did spring up usually didn't allow for a typical production because of budget. Bigger movie productions would sometimes roll into Washington... and then right on through to Vancouver, Canada for cheaper production costs and better tax incentives. "Chronicle", "50/50", "The Confirmation", "88 Minutes", "50 Shades Of Grey", "Firewall", the "Twilight" Saga, "The Killing" television series and even "Battle In Seattle" are all set in the Evergreen State but shot elsewhere, mostly in Vancouver. I'd watch fellow filmmakers flock to other parts of the country for better opportunities while waiting here with the other hold-outs in grim hopes to see an upturn in legislative changes and production. I love this place - do I really need to move to have a fullfilling career?

Well I didn't move but more and more filmmakers and actors that I know did. I'd estimate since 2010 that well over a hundred who I have either met personally or worked with relocated. And while I've been able to eventually discover the resources and methods to make a living as a "film-type" professional in the Seattle area, I certainly can't blame those who needed to find their calling somewhere else. Are they more ambitious or am I just stubborn? Could be I'm just lazy. Either way, I've spent a lot of time in Southern California, both as a resident and visitor, and KNOW it's not the place for me. Call it a clash of personality types. So the idea of others in my field who decide to make the leap, brave the L.A. traffic and attempt to cut through the stereotypical Hollywood riff-raff is of great interest to me.

Now with the motion picture state tax incentive potentially going away indefinitely, the region may soon strip itself of any allure for movie production in the traditional sense, resting solely on its exquisite topography to motivate producers. Those who wanted to work in the industry may have to decide if it's worth the time anymore, making an honest separation of hobby vs career. While Seattle is a specific highlight of this documentary, it serves primarily as a case study for any city like it whose film creatives have to make difficult decisions on whether to succumb to the immense influence of the chomping "film bug" that summons them to California or to simply swat it away."

Chris Taylor
director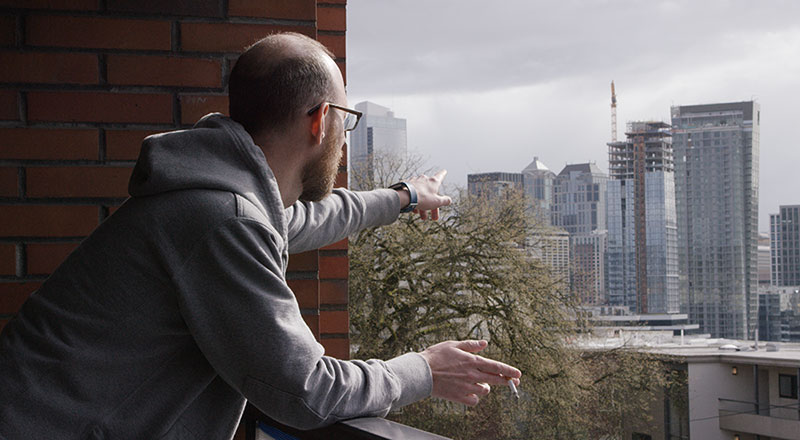 The Team